Welcome!
Here you can find many resources to help you focus in your business….
Be a Certified Installer
Sign Up with Canada Go Green and become a certified installer. Be part of the Canada Go Green family and receive:
Official installer certificate.
Exclusive merchandise: t-shirts, jackets, hats, etc.
Custom flyers and promotions.
Online exposure in our contractor finder to Homeowners.
If you love our products and would like to get involved just fill in a quick registration and one of our representatives will get in touch with you.
About Solar Ventilation
Inspired by the solar energy industry, Canada Go Green designs, manufactures and distributes energy efficient products for residential and commercial construction. In 2010 we designed our first solar powered ventilator….
Contractors who choose to use Canada Go Green products can rest easy knowing that we will do everything we can to help them succeed. This includes on demand customer service,…
What are passive roof vents? A picture of a home with 4 passive box vents Passive roof vents are the most common roof vents on the market, chances are your…
Materials and samples
Let us give you all the tools we can to help you grow your business…
Product Samples
Flyers and Booklets
Stickers, etc.
Digital downloads
Find a Distributor
Canada Go Green holds partnerships with Canada's top roofing and building material distributors. We are proud to be able to serve customers in British Columbia, Alberta, Saskatchewan, Manitoba, Ontario, Quebec, New Brunswick, Nova Scotia, PEI and Newfoundland.
To locate a Canada Go Green distributor simply enter your postal code and a list of distributors will be displayed.
https://www.patene.com/images/mobile/logo.png
Distributor Showcase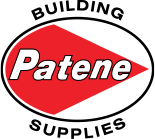 Recommend your local supplier
Do you want to purchase our products? suggest your local building supplier store.
We'd love to hear your feedback
So we can continue to improve our products and services to you.